The LGC Awards is going virtual
We have been monitoring advice and guidance from the UK government and unfortunately it is now clear that we are unable to gather in large numbers to celebrate your collective achievements. As a result, and because of how incredibly important it is to gather together in some way to acknowledge the hard work and innovation of you and your peers, we are making this event virtual!
We look forward to seeing you on 28 October
Thank you once again for your valued support and we wish you all the best in tackling the virus during this public health crisis. Local Government is one of the most resilient sectors and we know that you are all working hard for your communities.
The Awards have now been rescheduled to 28 October 2020. We look forward to seeing you virtually for what will be a long awaited, very well-deserved celebration of excellence in local government. Due to the generosity of our sponsors, we are able to extend the invitation to attend for free to the whole of your organisation.
As a virtual ceremony you can tune in to view the biggest awards ceremony in the sector from the safety and comfort of your own workspace and celebrate the winners as they are announced live, with no impact on your carbon footprint.
Click here to book your FREE place. The awards ceremony commences at 4pm. If you have any queries please contact Harry Bower at Harry.Bower@emap.com.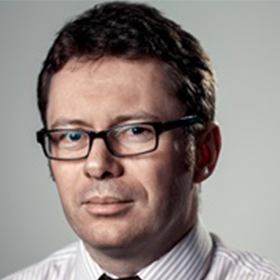 LGC editor Nick Golding said: "The councils that have been shortlisted for an LGC Award are among the most innovative – and their innovation helps provide the best services for residents, despite local government facing ongoing financial constraint. "
"The officers and councillors of shortlisted councils deserve enormous credit for thinking of new ways to deliver the best services, ensuring vital services thrive, benefiting everyone who uses them."
"A seamless and inspiring event which is what the industry needs to showcase its capability to embrace innovation and technology"
Will Reddaway, group head of innovation, J Murphy & Sons
"Great way to showcase the work you have done - to get national recognition for achievements."
Derby City Council
"It is an excellent opportunity to showcase local government talent."
Sandwell MBC
"It is a fantastic opportunity to gain recognition for your council and raise your profile nationally"
Cornwall Council, winners, Best Service Delivery Model 2019
Key dates

4 October
Entries - closed

Judging
first stage - closed

November
Shortlist announced

January
Live judging
28 October
LGC Awards